1.11.6
---
News
17 PM
Category: General
Posted by: admin
Key Biscayne's only waterfront vacation rental with dockage.
Enjoy this Key Biscayne sunset directly from your balcony.
10 AM
Category: General
Posted by: admin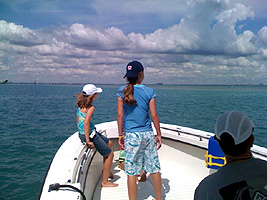 There is so much more of Key Biscayne to see and experience from the water and it is possible to rent a wonderful vessel right here on the island of Key Biscayne.  If you and your friends and family would like to tour the sandbars, the bay, or venture into the blue water for some offshore fishing in a twin engine vessel or sail aboard a luxurious catamaran sailboat, your trip is merely moments away. Simply call or send a text to 305-498-1641 for prompt, friendly, and professional assistance in putting together your personalized and private time on the water today.  email: keybsea@gmail.com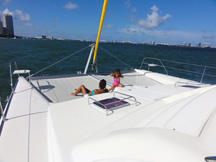 22 PM
Category: General
Posted by: admin
Direct beach and pool access.  Does it get any better?  Like a home on a corner unit located between the two finest resorts in the country on two of the finest beaches?  Now for sale, AND at the best price.  Rarely do these 
ground level units at the Grand Bay
 ever come up for sale and that is why we are talking about it.  Awesome.  Like a home on the Atlantic only with access to private beaches, tennis courts, gym, security, and all that jazz. We just thought that you should know... It's for sale and if any of us here had an extra 2.4 sitting around, you would have never known... Thank us later. 

key-biscayne.com - Key Biscayne's website
 Welcome to Key Biscayne 'The Island Paradise' , and to Key Biscayne's first and finest website!
Navigation of Key Biscayne's website is at the top of every page but here on the home page, for example if you click on a picture of the beach, it will take you to one of the beach pages on this website.
Key Biscayne is a wonderful place to visit with so much to see, and so much to enjoy that many find that Key Biscayne is also a wonderful place to live, and to enjoy a life well lived.
Shameless advertisement - Take a private boat charter and tour the Key from the water - Click here
We endeavor to continue to be the most comprehensive website on the topic of Key Biscayne. 
From  history to current events, our goal is to give those searching for information on Key Biscayne exactly what they are looking for in detail and we are constantly looking for more information or history about Key Biscayne, so if you have any that you would like to share, please contact us.
Also if you or your business would like what www.key-biscayne.com  can do to increase your business exposure with tourist visitors and year round residents of Key Biscayne  email here